POW MIA Motorcycle Club 19th Annual Toy Run for the Students of Archbishop Damiano School
---
Archbishop Damiano School kicked off the first of this year's school-wide holiday events with the POW MIA Motorcycle Club's 19th Annual Toy Run for the students of Archbishop Damiano School. Each year, motorcycle clubs and bikers collect and donate brand-new toys to support students and their families during the holiday season. Participating motorcycle club members revved up their engines and headed to Archbishop Damiano School on Saturday, December 3rd to deliver a wealth of extraordinary gifts to our students. Excitement rang in the air as groups of bikers roared into the ADS parking lot with bags full of holiday goodies.
"Everyone in the surrounding POW-MIA clubs participates in this annual event because they believe strongly in the school's mission," Mr. Gibbs Mr. Gibbs, Vice President of POW-MIA Awareness MC shared. "All who donate enjoy seeing the ADS students so happy when they distribute the gifts to them individually."
This year's event brought in a total of over one hundred guests to ring in the holiday cheer! Despite cold and rainy weather, there was plenty of warm smiles and sunshine at Archbishop Damiano School, as guests were greeted with friendly faces and a beautiful holiday setup in the ADS gym. Our students and families enjoyed taking photos with Santa and Mrs. Claus, plenty of hot cocoa and danishes, an abundance of games, dolls, toy trucks, and so much more!
"The commitment of the POW-MIA Motorcycle Club is amazing," Executive Director of Archbishop Damiano School, Michele McCloskey, exclaimed. "The donations that arrived today were more than our tables could hold. A heartfelt thanks to everyone that contributed to this event. You really helped to make a difference in the lives of our students and families."
The POW MIA Motorcycle Club's 19th Annual Toy Run for the students of Archbishop Damiano School was a tremendous success. These events remind us of the kindness and generosity of those in our ADS Community and the true joy of the holiday season.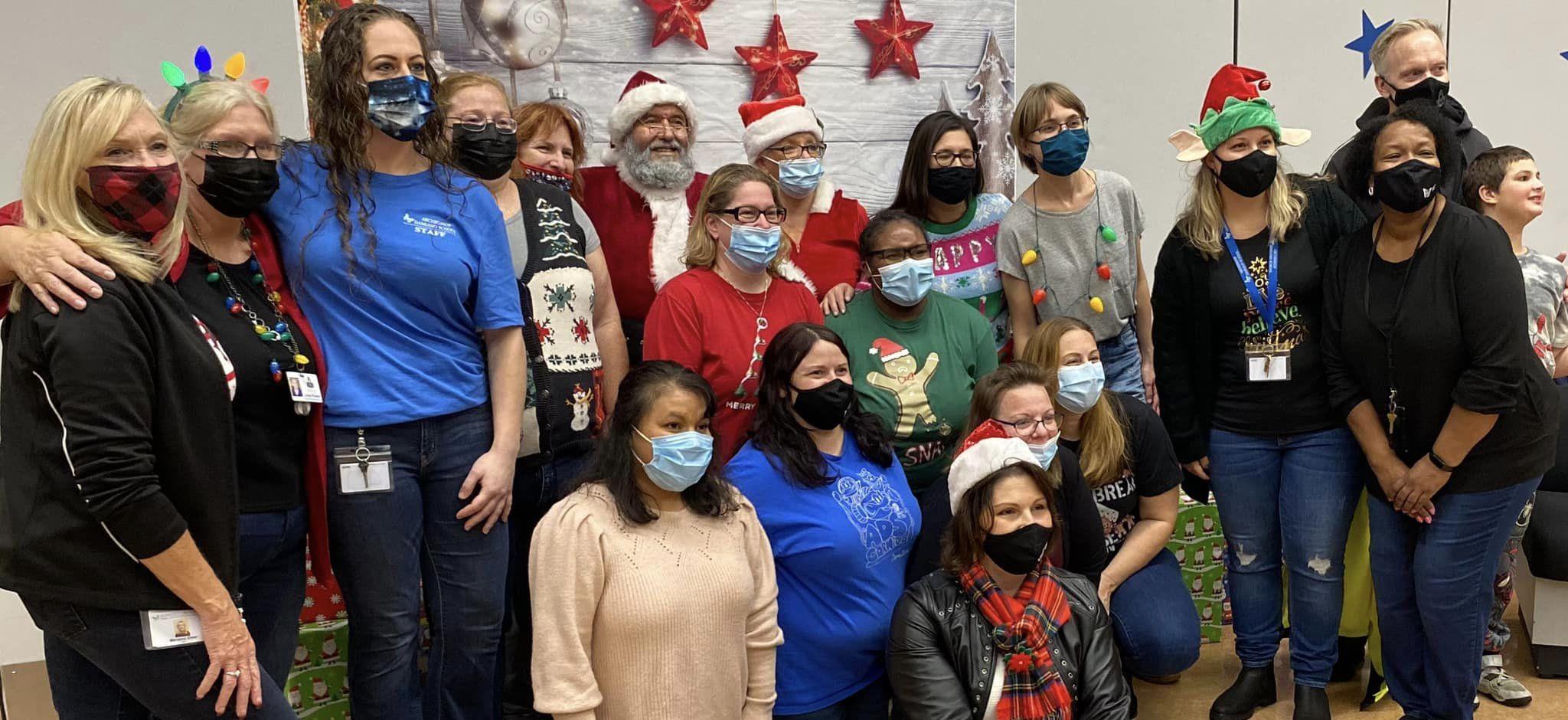 ---