ADS Brings Island Fun to ESY!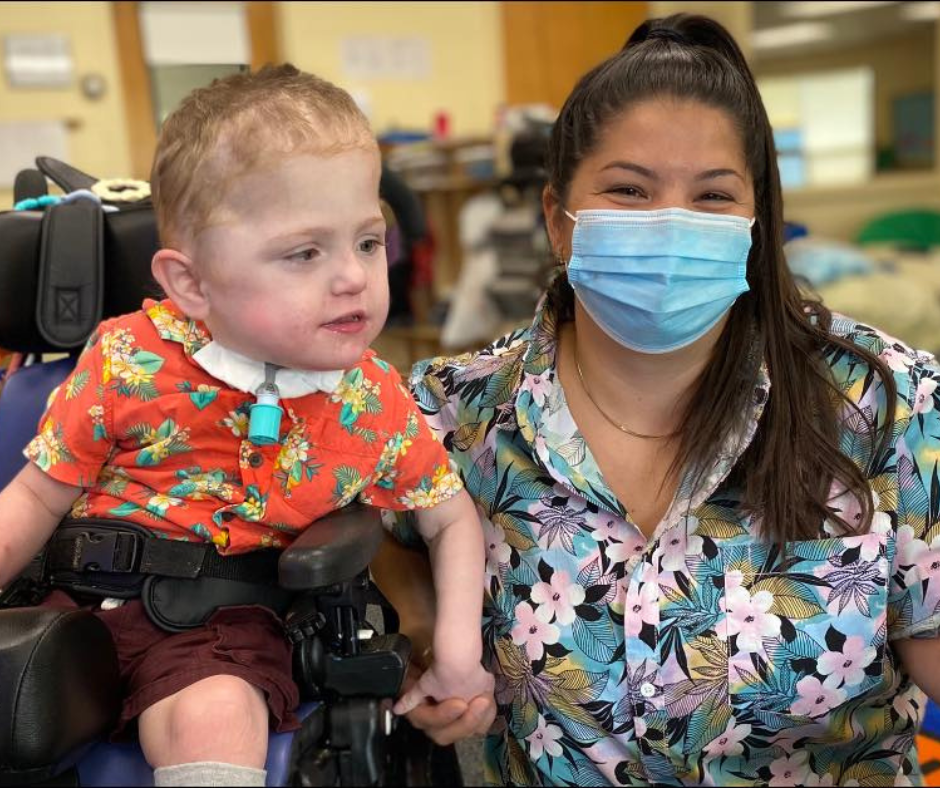 ---
As we look forward to the upcoming 2022-2023 School Year at Archbishop Damiano School, we would like to take a moment to reflect on the success of this year's ESY program.
Each year, ADS selects a theme to add a little more fun to ESY, and this year's theme was Tropical Islands and Pirates. From July 6th to August 16th, the ESY staff at ADS planned a host of themed activities including a scavenger hunt, sensory art projects and a door decorating contest!
Our students and staff showed an incredible amount of school spirit and participation during Dress for the Tropics week. Our hallways were filled with Hawaiian shirts, animal print, tie dye and bright summer colors! The ESY program also featured an island-themed lunch menu that allowed students and staff the opportunity to experience a variety of multicultural dishes. Students also participated in outdoor activities such as, playing on the playground and frolicking in our beautiful ADS garden.
Our students exhibited significant progress and creativity throughout the program and were rewarded with special summer treats and prizes--most of them involving ice cream! ESY 2022 concluded with a luau party for each classroom and a visit from Mister Softee!
"The ESY program was a great experience for ADS," said Lead Teacher, Pat P. "Our students had a fun and exciting time learning about islands and pirates. We brought the tropical shores of Hawaii and the exotic beaches of Madagascar right to our classrooms."
Although summer programs are optional, it is important that our students maintain consistency and continue to receive the support services needed to reach their goals. Our Extended School Year program is designed to reduce the loss of skills that could potentially occur during a long break, and maximize the opportunity to acquire new skills. Please visit our ESY page to learn more about our summer program!
---