ADS & Covid-19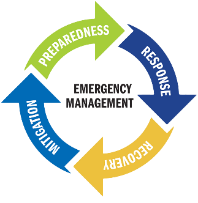 ---
Archbishop Damiano School (ADS) has moved to phase two in our pandemic emergency management plan for dealing with the outbreak of Covid-19 in New Jersey and the Pennsylvania suburbs. With the potential for the pandemic spread of the Novel Coronavirus (Covid-19), ADS recognizes its obligations to our students, families, staff, volunteers, vendors, contractors and visitors to be prepared in the event of a pandemic. To this end, ADS has developed a four phase Pandemic Emergency Management Plan (PEMP). We are closely monitoring the situation and are in communication with the Gloucester County Department of Health.
As per our emergency management plan, Archbishop Damiano School has implemented Phase Two actions. The following are some but not all actions the school is taking.
· All preventative measures under Phase One should continue. Additional measures may be added based on the best available information.
· Cancel all CBI trips.
· Implementing illness protocols for send home sick staff or students.
· Establish quarantined treatment areas to treat students until they can be sent home.
· The pandemic clauses in the school's attendance policies and procedures are in effect.
· Identify any large school events and determine if it is necessary to cancel or reschedule.
· Begin to plan for potential a school closing; updating e-learning protocols.
· Continue to track reasons staff and student absences.
· Communicate with the Gloucester County Department of Health as necessary.
Letters are being sent to parents, sending school district case managers, bus companies, and vendors to insure open lines of communications are in place.
Archbishop Damiano School has prepared for the worse, while working diligently to insure the best for all those we serve.