Life Goes On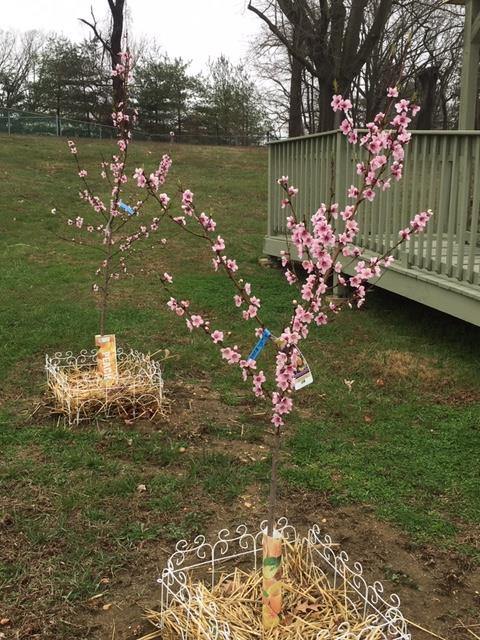 ---
The ADS peach orchard, planted after our Early Childhood students heard a special author's reading of "Ruby's Peaches" last fall, is now in full bloom. They are beautiful! The blooms last a very short time--so enjoy them by photo.
https://www.facebook.com/RubysPeaches/

Jackie Miscichowski, assistant in ADS Room 3, has assembled the beautiful trout quilt pictured below using quilt squares made by students from Trout In the Classroom Schools around the United States (including ADS/Westville Grove). This lovely quilt will be hung in the ADS Science Room.
Please thank Jackie for this work intensive "Labor or Love" during this unusual time. Her assistance and expertise in the completion of this project has been invaluable.

Our Horticulture teacher Linda McHugh, and her husband Chip, drove our 120 trout fingerlings to Jackson and released them in Toms River. They were approximately 1.5"--2" in length (well under the 3"--5" guideline size for release), but they were active and healthy so we have high hopes that they will make it in the wild. We made the decision to release based on the Trout In the Classroom Program recommendation for this unusual time. Many NJ schools have lost their entire trout project due to in-school sanitation processes and the inability to enter school buildings to feed.
Thank you Linda and Chip!